May 15, 2016 Posted by summertime75 | Deltiology, Social History, Uncategorized | Bathing Belle, Cosmopolitan Magazine, Costume, Deltiology, Edwardian, Harrison Fisher, Naughty, Postcards, Risqué, Social History | 1 Comment
 Alan Dale interviewed  Lily Elsie for "Cosmopolitan Magazine" which appeared in the December 1911 edition. A copy was found at the "Hathi Trust Digital Library" . Because the text isn't very clear I have added a copy below. He also interview Miss Gabrielle Ray which appeared in the January 1912 edition.
Cosmopolitan Magazine Vol. 52, December 1911, No. 1
The Girl Who Made Good By Alan Dale
Once every ten years a new Girl arises in London, to hold sway over fashions in face, form, style, clothes, and manner. Exactly how she rises, or why she rises, or what would happen if she didn't rise are questions that I shall dismiss with airy insouciance. There is probably some psychological aspect to the question, but it is beyond me; I am no psychologist.
The Girl who has "got" London for the next decade is undoubtedly Miss Lily Elsie of Daly's Theater, and, like most of these girls, she "got" London suddenly, without any beating about the bush.
There was no struggle; no sign of a contest; not a suspicion of fracas. Miss Lily Ebie simply was—at the close of the run of "The Merry Widow" at Daly's Theater.
I wondered if Miss Lily Elsie would receive me without any frills and furbelows, for naturally I pictured her as somewhat haughty, with her pensive penitence as a pose. I even imagined her asking me to luncheon, and appearing at the head of her own table in a lace peignoir and an eruption of diamonds. I have known it done in New York. I am bound to judge all these girls New-Yorkily. And I was a bit perplexed when it was borne in upon me that Miss Elsie would be delighted to see me in her dressing-room at Daly's Theater during the progress or at the close of "The Count of Luxembourg."
The lovely waltz strains of "The Count of Luxembourg" rose, swooned, and died. The curtain blotted out the picture from the audience. The piece was over. Miss Elsie was free, and I made my way across the rapidly demolishing scene with a sense of complete satisfaction. She had finished pretending to the audience; it was now her cue to pretend to me. You see, having met so many of these Girls, I am inclined to be cynical.
A large and lovely dressing-room, very unlike the cubby-holes that do duty for such in New York, where all that's gold glitters for the public only, and not for the artist. Miss Elsie's room was a veritable boudoir. She had thrown herself into a chair by the dressing-table, and in front of a looking-glass. Of course, a duenna. The duenna sat far away in her somber black.
Miss Elsie didn't look a bit tired as she rose to greet me. She has young, clear, pretty eyes that linger rather helplessly in yours. She suggests the clinging damsel of old-fashioned views. Nothing independent about this Girl. She met me without a suggestion of either surprise or embarrassment. She was as unassuming as though her position were still to be secured, and I felt at home with her at once —or as at home as one could feel with a sable-garbed duenna a few yards away.
" Yes, I suppose I have risen, she said diffidently, as I spoke to her the beautiful thought that I embodied in the opening paragraph. "I suppose so. It is a surprise to me. It was not as easy as you think, and the most difficult task is still ahead of me — to keep up the good work. That's the rub."
She looked at me to see how I was taking her. I did not credit her with undue intelligence. It would have been a pity to do so. The really pretty girl never looks intelligent. Intelligence is useful, but not at all handsome. For the London musical- comedy girl, it is a perfectly unnecessary encumbrance. Miss Elsie struck me as having risen from the ranks — or probably having been pushed from the ranks. I should call her bright rather than intelligent. But of course she couldn't tell what I thought.
"Do you want to know the story of my horrible past?" she asked softly.
Between ourselves, and quite personally, I didn't. All these horrible pasts are very much the same. Yet successful girls like to prate about them. So let them prate. It is wonderful how success can gild a squalid past, until the squalor melts like snow in the sunshine. (Who shall say that I haven't a softer mood?)
"Well," she said, with evident relish, "I have been on the stage for years and years, and I was once known as Little Elsie. And I did sing at the music- halls, and alas! those music-halls were never the good ones."
" You sang at bad music-halls? "
Miss Elsie made a slight grimace, as though the recollection were unpleasant. "By bad music-halls, I mean those that didn't amount to anything," she said. "Perhaps I should say cheap music-halls. I am afraid I didn't do very much good there, but I earned my living, and that was really all I wanted to do. I really wasn't an actress until I got an engagement in an American farce called 'McKenna's Flirtations,' touring the provinces and for that my salary was two pounds ten a week. I was in clover."
' ' McKenna's Flirtations"! Years ago I remembered it in New York. The mention of it awoke all sorts of dormant memories. I couldn't picture this lovely London girl in that farrago of arrogant idiocy. Possibly if Miss Elsie had never succeeded, she would have refused to remember "McKenna's Flirtations."
"Oh, I felt I was quite well-to-do with two pounds ten a week," she went on, looking with a certain pardonable — oh, perfectly pardonable — satisfaction at the ornate surroundings of the star dressing-room in Daly's Theater. "I don't fancy I could do very much with it to-day, but the cost of living has increased."
She smiled ingenuously. The limpid quality of her eyes did not change, as such a quality frequently docs change in a smile. Miss Elsie has the unsophisticated look in its most admirable style. A bit too tall for the conventional ingenue, she has  nevertheless every characteristic of that enviable type. "And now," she resumed languidly, "I come to George Edwardes. That is where all nice girls like to arrive, I assure you, Mr. Dale. I really was quite a hopeless proposition in 'McKenna's Flirtations.' I had studied singing, of course, but they couldn't get me to work at dancing. My people tried hard to teach me dancing when I was a little girl. But, really, I was a very naughty little girl. Oh, I was very naughty."
The duenna sitting far away — not far enough to please me—chuckled. She was quite enjoying this chat, and I dare say she liked it better than "The Count of Luxembourg."
"And now you're not naughty? You're good? " (Sometimes I can be quite asinine, you know. You may have discovered this fact.)
"Now I'm good," she assented. "But to continue. I got an engagement in Mr. Edwardes' 'See-See' company. I forget whose part I played—somebody's of course. The point is that Mr. Edwardes himself saw me in this part, and it was the turningpoint of my career. He saw me, and he made up his mind then and there that I should play the leading part in his forthcoming production of ' The Merry Widow.' As far as Londan is concerned, I date from 'The Merry Widow,' you know. Well, maybe I wasn't over- joyed! But the most horrible time of my life had begun."
She was getting dramatic. I sniffed  "suspense" in the air. It wasn't necessary to ask a question. She was wound up, and I let her unwind.
"At rehearsal," she said, "my tribulations started. The rumor went around that I was never going to be allowed to play the part — oh, never. It was hinted that there was somebody else in view, and that I was just being used. Oh, I was so miserable. I really had the most odious time. Everybody looked at me askance. I was regarded as a sort of interloper — one of those nobodies who step on, and whom everybody snubs.
Snubbed? I got it on all sides. The awful notion that I was never going to play the part haunted me by night and day. I don't think I did myself justice at rehearsals. How could I ? I was so nervous and unstrung. But I must say one thing: George Edwardes stuck to me through thick and thin. I should have known that what he said went. But those dreadful rumors that percolate through a company unhinged me. But Mr. Edwardes had made up his mind. He had selected me as an absolute novice, for this important role, in a highly advertised production, and I played the part. I got through it. I was splendidly received. But let me assure you of this, Mr. Dale, and you can believe it, I never realized that I had made a hit until 'The Merry Widow' had been running for six months."
She had proved herself sincere at last, and the last vanishing thread of my cynicism was routed. This was no pose. Miss Elsie was not acting. This was the real thing. It was a "heart to heart"— and that is what I like.
"And I was made," she went on, with a little gasp. "The knowledge came to me gradually. 'The Merry Widow,' you know, was a tremendous success, and I was of course persistently associated with it. ' All I did was to take a ' bus-man's holiday' occasionally."
"What's that?" I asked, delighted not to know something.
She laughed. " It's a dreadful thing that you, in New York, wouldn't tolerate. We take a night off occasionally, in London, you know, and give our understudies a chance. Oh! I know it's very wicked, but it's very nice. Sometimes a new play opens, and we have a wild yearning to see it. So we ask for a holiday, and spend the holiday seeing the other show. You know the London omnibus driver, when he takes a holiday,  enjoys it by riding around on another omnibus. So we call it a 'busman's holiday' when we recuperate at another theater! Several times, during the run of ' The Merry Widow,' I asked for a few days off, and spent them at other playhouses.
" One of these days," she continued, as though she particularly wanted me to get this in, "I hope to go to America. Strangely enough, we English girls always hope that. No sooner have we got what we have been seeking for in London than we cast our eyes on New York. Every actor and actress in London has the New York fever at some time."
"Do you think a success in New York helps you in London?" I asked.
"Certainly I do," she said, "and not only with the management, but with the public. I am quite sure of it. I have seen it in so many cases. We never really feel that we have quite conqueredr until we have done some little turn in the United States. We all go there sooner or later, don't we?
"They made a sort of heroine out of me because I appeared in 'The Count of Luxembourg,'" she said presntly. "I had just had a very severe operation, and my doctors all said that I should never be able to appear. Then there was that staircase dance to be executed, and that wasn't very easy for an invalid. It isn't easy under any circumstances. The daybefore the opening I was under the influence of morphin, and it seemed a sure thing that I should not appear. Oh, how I willed!
I made up my mind that I would play. I couldn't contemplate anything else.I really went on from a sick-bed, but everything tumed out splendidly.How kind they are in London! How easy they make it for anybody who has once done anything. I was accepted in' The Count of Luxembourg' as I was accepted in'The Merry Widow,' and once again I am happy, and booked for a long, long run."
And yet Miss Elsie can sigh for New York, where tastes change like the weather, where — as Mr. Charles Frohman has put it — one is remembered for one's failures rather than for one's successes!
"In London it's a sure thing," I said.
"Yes," she agreed, "it is. We can take a house for a year and feel quite sure that we shall not have to disarrange our plans.
That is a beautiful thing about success here. We can establish ourselves and rest comfortably".
The duenna coughed. It was not a cough that needed lozenges. It was the cough of a guardian who is beginning to get fractious. She had coughed once before, and I had disregarded it. This time it couldn't possibly escape my attention.
Oh, how I hate duennas! They are better than mothers, but they are bad enough,
goodness knows. It was midnight, and Miss Elsie didn't look tired. She should have, but she didn't. After all, in musical comedy, one doesn't "run the gamut" of the emotions!
But as the duenna advanced to unhook Miss Elsie, I felt it was my cue to go. I did wait until the first hook had succumbed, and I would have waited for the second, but —
One must observe the proprieties — hang 'em!
July 4, 2011 Posted by summertime75 | Lily Elsie, Social History, Uncategorized | Actress, Cosmopolitan Magazine, Costume, Edwardian, Lily Elsie, Music hall, Social History, Theatre | 3 Comments
About
My wife, bless her tells me that I am rapidly becoming, or perhaps that should read have become a "Grumpy old fart", so what better forum to spread my doom,  gloom and paranoia than WordPress. I also have a love of old pictures, postcards and Edwardian Actresses, in particular Miss Gabrielle Ray which I hope to share at regular intervals. As my collection has grown I have set up another blog which contains only pictures of Miss Ray. Gabrielle Ray Thank you for viewing and comments are welcome.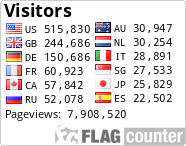 Blog Stats

Recent Posts

Archives
Categories

Recent Comments

Top Posts & Pages
Site info
Grumpy old fart!!!