With the Smiling Aid of Miss Lily Elsie: Captain Ian Bullough Drinking the Health of the Foxhounds from the Loving-Cup Presented to him by Members of the Hunt.
Mrs. Ian Bullough (Miss Lily Elsie), Captain Ian Bullough, and the Huntsman.
MISS LILY ELSIE IN A NEW ROLE: MRS. IAN BULLOUGH AND HER HUSBAND AT A MEET OF THE MUSKERRY FOXHOUNDS.
The photographs illustrate a meet of the Muskerry Foxhounds, at Oakgrove, co. Cork, the residence of the Master, Captain Ian Bullough. It will be recalled that Captain Bullough married Miss Lily Elsie, the well-known musical- comedy star, of "Merry Widow" and other fame, in November of last year. He is a son of the late John Bullough, of Meggernie Castle, Glen Lyon, Perthshire, and the Isle of Rhum, Argyll. Mrs. Bullough's maiden name was Elsie Cotton. She is a daughter of the late Charles William Cotton, theatrical manager.
The Sketch – Wednesday 17th January 1912
October 23, 2017 Posted by summertime75 | Lily Elsie, Social History, Uncategorized | Actress, Costume, Edwardian, Lily Elsie, Mrs Ian Bullough, Social History, The Sketch, Theatre | Leave a comment
About
My wife, bless her tells me that I am rapidly becoming, or perhaps that should read have become a "Grumpy old fart", so what better forum to spread my doom,  gloom and paranoia than WordPress. I also have a love of old pictures, postcards and Edwardian Actresses, in particular Miss Gabrielle Ray which I hope to share at regular intervals. As my collection has grown I have set up another blog which contains only pictures of Miss Ray. Gabrielle Ray Thank you for viewing and comments are welcome.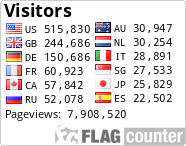 Blog Stats

Recent Posts

Archives
Site info
Grumpy old fart!!!