15 Minutes with Olive Thomas, Former Follies Girl and Full-time Ghost
Whenever something goes wrong at the New Amsterdam Theatre, it's because of Olive Thomas. But the people working there don't mind; they say, "Technically, she was here first."
The first time I heard about Olive Thomas, I was standing outside the New Amsterdam Theatre on 42nd Street, waiting to see Aladdin. I had purchased the ticket on a whim, alone, and was feeling chatty when I asked a security guard if he had any trivia about the show.
"No," he replied solemnly. We stood there in silence for a while. A few minutes later, he offered, "Actually, I do have some trivia. This theater is haunted by a ghost named Olive."
The ghost only likes men, he told me, and that she's "a big flirt." The audience was starting to line up and the guard said I should go ask the ushers—the male ones—about her. Inside, I asked the man taking my ticket if he'd ever seen a ghost named Olive.
His eyes got big. "She moved my walkie-talkie."
Another usher got a similar look in his face. "She rode the elevator with me."
There were more stories: A security guard who quit because of the ghost. Another who heard her playing instruments in the orchestra pit. A props master who watched the walls shake. One of the ushers brought me to a black-and-white picture in the lobby of a Follies Girl, a young woman in her twenties with dark hair and wide eyes, posing in a mink coat. The name engraved on the bottom of the frame was Olive Thomas.
Oliveretta Elaine Duffy was born in Charleroi, Pennsylvania, in 1894. According to Olive Thomas: The Life and Death of a Silent Film Beauty, her early life was acquainted with tragedy. She was raised by a single mother after her father died in a steel mill accident. At sixteen, she entered into a short marriage with factory worker Bernard Thomas (she kept his last name), whom she divorced on the grounds of cruelty. She fled to New York and took a job at a glove counter in a Harlem department store. There, she saw an advertisement for The Most Beautiful Girl in New York City—a modeling contest. The grand prize included having the winner's portrait painted by Howard Chandler Christy. Olive called in sick to work, went to the contest's studio, auditioned among the crowds of women, and won.
After I spoke to the ushers, I kept thinking there was more to the story of Olive and the New Amsterdam. An actor friend with Disney connections offered to help get me an executive interview. A few days later, I was calling the vice president of Disney Theatrical, Dana Amendola, on my lunch break.
"Do you believe in the ghost?" I asked him.
"Yes, definitely," said Dana, who had worked there for over twenty years. He was speaking to me from his office in the New Amsterdam, the same one Florenz Ziegfeld had in the top floor of the building.
"In the winter of 1997, we were in the middle of the restoration of the New Amsterdam Theatre," Dana said. "I got a phone call from a night guard—who was there alone—claiming he had seen a woman in the theater. He was standing center stage and when he looked over his shoulder, a woman in a green gown and beaded headdress walked across the stage, turned, blew him a kiss, and walked through a wall onto 41st street."
Dana and the night guard called the police, but they couldn't find evidence of anyone. Still, the guard quit that week. Dana was adamant the guard was not a theater person and would not have known about the Follies Girls or what they wore. And yet, old photographs suggested that their outfits matched his description, headdress and all.
Six months later, Dana invited the guard back to the theater and showed him a series of pictures. Immediately, the guard pointed to a picture of Olive. "That's her," he said. "That's the girl I saw."
Dana told me other stories. Someone saw a woman's feet in heels and stockings coming down the stairs (just the feet, she disappeared at the kneecaps). There were reports of taps and tugs on men's shirts. Cold wind gusts in the summer. Erratic lights flicks before a conductor's first show. A woman in period dress helping a patron find a booster seat.
"It's so great that you have characters from Mary Poppins helping out around here," the patron said to an usher on the way out. To which the usher replied, "We don't."
After the incident with the night guard, Disney started doubling up security on the evening shifts to ease concerns. This was apparently an interesting conversation with Disney accountants. Question: Why did you hire an extra security guard each night? Answer: The ghost. The team eventually came up with a better solution: Since Olive doesn't show herself to women, the theater now schedules one female guard at night.
Dana had some ideas why Olive might be haunting the theater. "Well, I've read that a ghost will take residence in a place she had very fond memories of," he said. "While she was here, she was a star, a celebrity. She was with a prominent man. This was probably where she spent the happiest time of her young life."
This was an interesting conversation with Disney accountants. Question: Why did you hire an extra security guard each night? Answer: The ghost.
After winning The Most Beautiful Girl in New York City contest, Olive had her portrait painted by a slew of artists. She found herself with top-tier modeling offers and an invitation to join Florenz Ziegfeld's Follies Girls—the pinnacle of showbiz success. Known for their knockout beauty, extravagant gowns, and performances for high roller 1920's audiences, Follies Girls shows took place in the New Amsterdam Theatre on 42nd street, which at that time housed multiple acts. There was the main Follies Girls performance at a standard show time downstairs, then the more risqué Midnight Frolic in the roof garden above.
Olive eventually switched to the Frolic, where Follies Girls glided above patrons on a glass walkway and wore dresses with balloons that men could pop with their cigars. She was showered with gifts and affection from politicians, celebrities, and businessmen—it's rumored that the ambassador of France gave her a ten thousand dollar necklace. Most notably, she took up an affair with Florenz Ziegfeld himself.
Olive starred in twenty pictures from 1916-1920. Nearly half of the films were poorly preserved and were lost over time, but the footage that remains is charming. There's Olive in high-speed car chases, oddball comedy mix-ups, and an assortment of "strike-it-rich" New York plots. She was the first actress to portray a flapper on the silver screen. There are pictures of her in male drag for a film, shooting scenes while riding an ostrich, and one from a baseball feature with Nigel Barrie holding her hands in the stadium, smitten.
While many celebrities at the time hid the details of their biography from the public after establishing fame, Olive did not. She was open about her first marriage and small-town roots, and took trips to visit her family frequently. She also showed more initiative on film sets than traditional lead actresses at the time. They often called her "Miss Inquisitive" because she was constantly asking questions.
Watching footage of Olive, I kept trying to understand her appeal. Yes, she was beautiful—with big eyes and lashes against pale skin and brown curls—and her overnight stardom thrilling. But it was her playfulness that I kept returning to. Both in real life and death—all the gags and teasing, tapping guards on the shoulder or activating the hand dryers with no one in the bathroom. It seemed as if Olive liked (or likes) to remind people to lighten up. This trait is especially compelling, given her upbringing in a serious town, where death and personal tragedy loomed over most of her brief life.
"She'll kid backward and forward with all comers," a Motion Picture article said of Olive's personality in 1919, shortly before she died. "She delights in startling people and especially shocking the dignified ones."
Mystery surrounds Olive's death. After Ziegfeld, she fell in love with Jack Pickford, the brother of silent film star Mary Pickford. Jack and Olive, both young and suddenly rich, had what many accounts call an immature and volatile young marriage. A Milestone Films documentary says he'd buy her diamonds and she'd lose them. She'd give him a new car and he'd crash it. They'd have huge fights and make up, and eventually planned a second honeymoon to France.
Olive's death was an accident—according to Jack. In their dark hotel room in Paris, after an evening of drinking, she apparently mistook a bottle of mercury bichloride for a sleeping solution. (Mercury, at the time, was used to treat sexually transmitted infections.) At the hospital, Olive apparently kept calling out to Jack as her health deteriorated. But the mercury, some argue, would have burned through her vocal cords. A rumor has it that Jack poisoned Olive; another says she killed herself when she found out Jack had syphilis.
Whatever happened, Olive Thomas was dead at twenty-five. She had one more film waiting to be released—titled Everybody's Sweetheart—to which audiences flocked, to say their goodbyes.
Before leaving for Paris, Olive got to share her outlook on life—and death—in her own words. "Life's too short and fate too funny to get upstage," she told Photoplay magazine in "A Broadway Queen Goes West." In a different 1919 interview, she said, "I think that you die when your time comes and not until then. I don't think you can change anything that is going to happen to you . . . That's why I never worry. . . [It's why] I don't think people should get conceited and think themselves better than others."
It was starting to seem too easy, suggesting Olive was just hanging around the New Amsterdam flirting and playing pranks. The security guard who saw her walk through the wall mentioned that she was holding a blue bottle—not unlike the poison that killed her—when she sauntered across the stage. And her biographer mentioned that she's buried in a Bronx mausoleum that just says "PICKFORD" without any mention of her life. All this to say, it's entirely possible that Olive no longer believes that death comes when it's your time. Maybe she's pissed and wants her time back.
James Monroe Iglehart, who won the Tony Award for playing the Genie in Aladdin, says he likes having a performing spirit like Olive in the theater. We spoke outside the stage door to Hamilton where, at the time, he was starring as Thomas Jefferson. "The New Amsterdam just has so much history," he said, referring to the Follies and actors like Bert Williams, who was one of the first black men to perform on stage with white people. "There are so many spirits that were in that place, that much energy," he said. "I loved being on that stage because I felt like I had all these legends helping me."
Disney employees clearly enjoyed the throwbacks to the theater's history; they placed pictures of Olive at the front and back entrances, and it became custom for the cast to bid her goodnight. They even included Olive's picture on the New Amsterdam flier, which is handed to tourists each day with a blurb proclaiming there's "A Ghost Among Us!" Olive stares back with a smile, assuring she's friendly, but perhaps with some unresolved business.
There was a long stretch of time when the New Amsterdam Theatre was abandoned. In the years after the Ziegfeld heyday and Olive's death, it was trashed and turned into a movie theater. In the '90s, Disney secured a historical landmark mandate with plans to restore the space to its original condition. That's when Dana Amendola came in. He had a background in theater restoration and Disney employed him to replicate the New Amsterdam of Olive's era.
It was possible Olive had already been hanging around the New Amsterdam, even years before the restoration. Until then, she probably sat in the theatre, lonely and in need of company.
"The show doesn't start when that curtain goes up. The show starts the minute you walk through those doors," Dana said on my tour of the New Amsterdam. "That's what this theater's all about. The lobby, the beautiful imagery of a lighting fixture, that's all part of the show." It was possible, he said, Olive had already been hanging around the place, even years before the restoration. Until then, he thought she probably sat in the New Amsterdam for a while, lonely and in need of company.
Dana let me stand center stage where the guard was when he saw Olive and pointed out the picture of her backstage. From there, we visited the Disney costume room, noticed props like the fake bread Aladdin steals, and walked downstairs to the former underground stables from the 1890s, where, on warm days, you can still smell the horses. As we moved further underground, through narrow concrete tunnels, Dana pointed out a ladder. Famous patrons who were dating Follies Girls would climb it to escape spying paparazzi. The ladder led to a trapdoor which had been blocked off for some time. A Red Lobster sits on top of it now. "You see those bricks above us?" Dana asked. "That's the sidewalk. You're underneath 41st street."
We took an elevator to the Disney offices where the Midnight Frolic used to be. I noted the glass walkway was similar to the one Frolic girls walked on (although this one, tastefully, was more opaque). While we were there, a Disney employee was transcribing an interview with the Broadway director Tommy Tune, who happened to mention he'd seen a woman in gold lamé walking around upstairs when he was alone in the theater during rehearsals for the musical Nine. Dana told me that was a scoop—a brand new Olive sighting for the books.
The hour-long tour concluded in the main lobby by Olive's photo. We passed a light fixture shaped like a woman's face with bulbs in her hair, glowing. It was an original mold, one James Monroe Iglehart had mentioned when we spoke. He said that before each show, he always made a point to say hello to her, to acknowledge the spirits of the theater. In return, Olive left him be.
Standing by the entrance were Disney guards and house staff who had told me about their encounters with Olive; how they'd heard her in the orchestra pit, how she was responsible for stopping the elevator.
"It's pretty much understood if something goes wrong, it's Olive," one usher had mentioned. When asked if he minded, he said not really. "Technically, she was here first."
https://catapult.co/stories/15-minutes-olive-thomas-follies-girl-ghost-new-amsterdam-theatre-emily-sernaker?fbclid=IwAR2XFf5H111cux_cSxuGwJlxMlfWYTLfUFsBBrK_5mPyVM7UPtieij16EYo
March 1, 2022 Posted by summertime75 | Social History, Uncategorized | 1895, Actress, American, New York, Olive Thomas, Silent films, Social History, The New Amsterdam Theatre | 2 Comments
About
My wife, bless her tells me that I am rapidly becoming, or perhaps that should read have become a "Grumpy old fart", so what better forum to spread my doom,  gloom and paranoia than WordPress. I also have a love of old pictures, postcards and Edwardian Actresses, in particular Miss Gabrielle Ray which I hope to share at regular intervals. As my collection has grown I have set up another blog which contains only pictures of Miss Ray. Gabrielle Ray Thank you for viewing and comments are welcome.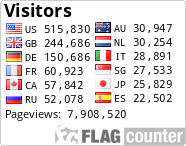 Join 4,549 other subscribers

Blog Stats

Recent Posts

Archives
Categories

Recent Comments

Top Posts & Pages
Site info
Grumpy old fart!!!