OLIVE THOMAS AS I KNEW HER.
Screen Star's Ill-Fated "Second Honeymoon."
 Told By One Of Her Closest Friends.
I CAN scarcely believe that Olive Thomas is dead. The dainty little film star, the girl with the glistening eyes, as she described so often, was one of my closest friends, and it is only a few weeks ago she told me how happy she was with her husband, Jack Pickford, cinema star, and brother of the world's sweetheart, and how much they were both looking forward to their "second honeymoon" in Paris.
I knew, of course, that certain domestic difficulties had arisen in the past, but I thought that now a long period of happiness lay in front of the young couple. The news of the tragedy which caused profound sensation in Paris during the past week-end has come as great shock to me.
But even after I had heard that Olive Thomas had been conveyed to the American hospital at Neuilly I could not realise that the little actress' end was so near.
Further information, however, showed how serious was her condition. Following a gay supper party at a big hotel in Paris she had been found by her husband in a bathroom suffering from the effects of poison, having drunk, it was reported, a medicinal preparation intended for external use.
An element of mystery surrounds the circumstances of the tragedy, and it has given rise to a remarkable story to the effect that after a difference with her husband the young wife took the poison in effort to convince him of her affection.
Jack Pickford, however, emphatically asserts that his wife's condition was wholly due to a nervous collapse, while various friends who were present at this last supper party declare that Olive accidentally drank the medicinal preparation.
In any case it appears that after the supper Jack Pickford heard shrieks coming from the bathroom, and on rushing there discovered his wife in dire agony.
Physicians were summoned, and they immediately ordered her removal to hospital, where she ultimately succumbed, her case being hopeless from the first.
Owen Moore Flies to Paris.
Owen Moore, the first husband of Mary Pickford, has been spending a long holiday in London, making the Savoy Hotel his headquarters, and he gave London its first news of the serious nature of the illness of Olive Thomas, when he received a telegram from Paris sent by Jack Pickford, stating "Come at once. Olive not expected to live." Mr Owen Moore arrived in Paris by aeroplane, having flown over once, and hurried to the bedside of the dying girl. Both her husband and Owen Moore scarcely left her side during her illness.
"I did not think our second honeymoon was end like this," he said to friend, "and I would give the world to have Olive well again."
Whatever truth there may be in the sensational rumours to which I have referred, it is a fact that when she was at the point of death the beautiful girl found her only solace her husband's constant attendance at her side.
Ever since it was announced that the two famous players wore to visit the French capital Paris has been intensely interested in them. The reported differences in their married life in America were the gossip of the boulevards, and there was something in the idea that the young people were to spend their "second honeymoon" in Paris that appealed to the imagination and won the sympathy of the romance-loving French people.
The Star of the Season.
The Pickfords gave a big dinner party upon the night of their arrival, and, beginning in a blaze of glory, lived up to the expectations of the bohemian districts. Olive was received in the expensive quarters of pleasure-loving Paris as its leader for a brief season, and those who have sat at her table in swell cafes and have danced with her in famous night clubs, where gaiety and revelry reign long after the hours of night have passed, say that this beautiful girl gloried in the excitement of her adventures and was flattered the homage paid to her.
"She never seemed in the least tired" I was informed by a French actress, who was with her a great deal, "and it was generally two or three o'clock in the morning before Olive could be persuaded to return to her hotel. She was very beautiful, and although she had all the capacity of women for pleasure and gaiety she was in many ways as simple and sweet as little child. I had noticed signs of nervous exhaustion, and warned her to take more rest, but she laughed and reminded me that it was her second honeymoon, and she must show that she was happy. Both Jack and Olive seemed to be determined to prove present affection and attention that the hatchet of past differences had been buried"
The round of pleasure and display was kept up right to the dramatic moment when lovely Olive fell at her husband's feet. Managers of half a-dozen famous restaurants came to regard the Pickford parties as likely to set fashion that would restore the pre-war glories to Paris life. The Irish-American cinema star showed Bohemian Paris many clever variations of the latest dances, and by her grace and ease reminded them that she had not always been a film star, but had first won notice as a dancer.
Her Rise to Fame.
And, by the way, when her parents objected her adoption of a stage career Olive went to New York on her own and danced on the New Amsterdam roof. That engagement put the unknown girl upon the road to fortune, and it is curious that after one impromptu dance to some of her Parisian friends, when she appeared to be in her merriest mood, she suddenly sobered down, and with great deal of pathos told them the story of her early days.
Such mood was so unusual that her friends were startled. But the next instant she was her madcap self again, and with a gay laugh snatched at her partner's arm and plunged into the dancing hall. Several times during her tragic holiday Olive gave evidences that she was suffering from nervous strain.
Paris has had no more popular visitor recently than Olive, and all the women have been envying her wealth of light brown hair and wonderful eyes. Her husband and Owen Moore were the only people allowed to visit her, but all Paris anxiously awaited news and in spite of medical bulletins hoped to the last for her recovery. It seemed impossible that Petite Olive, she was called was to die in this tragic manner.
Lover of Laughter and Sunshine.
 Olive Thomas was a complex personality. She puzzled most those who knew and loved her best. A lover of laughter and sunshine, she was ever on the verge of tears and shadow.
Born in Pittsburg the daughter of Irish Americans, the family name being Duffy, she quickly gave evidence of that independence of character for which she afterwards came to be noted. Olive was a child, but a child who had to have her own way.
Beginning with her success on the New Amsterdam roof, New York, when in single night she danced herself into fame and fortune, favours and success were heaped upon her. Olive did not climb the ladder of success – she jumped from the bottom rung the top, and the jump, I sometimes think, made her just a little bit giddy.
All the good things that came to her she took as the child of rich parents takes its toys – she considered them as being her due; and if anyone, even Jack Pickford, questioned her desires in any way she was puzzled and angry. At once imperious and keenly sensitive, Olive was always lovable, and, if quickly hurt or piqued, was equally quick to forgive and forget.
She was, indeed, and to the end of time would have remained an impulsive, warm hearted child. I can recall one or two incidents which, at the time, raised a smile, but which now seem almost the finger posts of tragedy.
A Characteristic Anecdote.
Just before she went into the picture world five years ago six of us were rehearsing for a dancing scene. Olive was easily the most accomplished dancer of the set, but in one movement she became careless and the stage-manager gave her part to me. It was too intricate for me, and I knew that a very short time Olive would back in it again.
But this never seemed to occur to her. At first she was furious at the indignity, and actually left the stage declaring she would never enter the building again. Then in a moment she was back, and coming over to me took my hand and said impulsively, "I will teach you those steps." She did.
Wherever she appeared Olive was a favourite. There was always a smile of sweet trustfulness hovering around her lips, and her deep liquid eyes made men rave about her. Unlike some film actresses, who are merely pretty, Olive had brains.
In her latest film, "Youthful Folly," the scenario of which she wrote herself, she tells the story of a girl who, as she had once done, lived a drab life in the country, but eventually prospered and married in New York. The film story says that she has been shot by the man she married, "and hovering between life and death, Nancy calls for her husband." Nancy recovered, but the plot and others from her pen proved that behind her apparent light-heartedness and gaiety Olive had a sense of the dramatic and tragic.
Went Home Shed Tears.
Knowing her as intimately as I did, I honestly believe that Olive would have been happier in a life which called for more effort and self-sacrifice. Olive loved to help others, and failing the opportunity for service lived for approbation. Night clubs and restaurants took the place of direct needs, but I know that after some parties, at which she has been the centre of attention and the inspiration of joy, she has gone to shed tears – she knew not why.
"The unfortunate differences which marked her early married life worried her and know that she welcomed with glee the reconciliation which culminated in the second honeymoon which has ended so tragically.
A fortnight ago when they reached Paris Olive said – "Jack and I are to be sweethearts again. We will be as happy for ever."
Those who were with them in Paris will bear me out that the young couple appeared on the most affectionate terms. Olive always protested that she loved Jack more than the world knew.
I suppose will be little while before we know fully what led to the tragedy which has ruined all this happiness. Undoubtedly Olive was overworked and her nerves unstrung. Then, too, she was of the type which seldom thinks more than one move ahead. A dramatic gesture in proof of love would have been quite in keeping with her temperament.
Artists raved about her beauty and just before her death she had promised to sit to some French painters.
Some people may say that Olive Thomas the film star was the spoiled darling of fortune, the plaything of fate. I knew that she was beautiful and loveable child and I also know that underneath her gaiety the, luxury which she lived did not satisfy her.
True to her friends, and generous to those in need, she loved old people and little children. She had a big heart – sometimes I think too big. Therein lay the tragedy.
Her Early Stage Days.
Olive, who was 22 years of age, began life as a saleswoman in a department store there. For her beauty she was selected to appear in musical comedy in New York when she was about 16 years of age, and as I have indicated she went on to the stage much against her relatives' wishes. She first appeared in New York in "Frolic of 1914" then she took part in the "Follies of 1915" and the "Frolic" of the same year.
Picture producers soon sought her services and finally she went to California, and quickly became a big movie favourite. Later she met Jack Pickford, and the couple fell in love with one another.
By the way, when Olive Thomas first went into pictures there were many who predicted that her stay would be a short one.
To them Follies girl was automatic beauty with few charms besides her good looks Olive surprised them.
Every play in which she appeared has been a money-maker for its producers, and the public, like Oliver Twist, have been insistent for more.
Amongst Olive Thomas' best known pictures are, "A Little Adventuress," "Indiscreet Corinne," "Betty Takes a Hand," and "An Heiress for a Day."
Her newest picture, "The Glorious Lady," is now in London, but will not be released for exhibition to the public until next March. There are five others here.
Jack Pickford is the youngest member of the Pickford family, and started to play in films when quite a boy. He is fond of all kinds of sports, is an expert swimmer, boxer, and billiard player. Last spring his recreation every evening was to fly in his aeroplane over the studios and to swoop down as near as possible to the roofs.
The Sunday Post – Sunday 12th September 1920
January 17, 2021 Posted by summertime75 | Social History, Uncategorized | Actress, American, Costume, Edwardian, Jack Pickford, Olive Thomas, Silent films, Social History, The Sunday Post | Leave a comment
The Romance of the Earl of Clancarty
THE Earl of Clancarty, hero of the greatest peerage-stage romance of, modern times, is again in the public eye.
During the past week he has been the principal figure in a case opened in a London Court arising out of his financial affairs, and now adjourned until Thursday first. William Frederick Le-Poer-Trench, fifth Earl of Clancarty, in whose veins flows some of the bluest blood in Britain, is 51 years of age, and has been for many years one of the most prominent figures in society circles. He is the son of the fourth Earl and his Countess, the Lady Adeliza Georgiana Hervey, daughter of the second Marquess of Bristol. The family estates are 25,000 acres in extent, and the country seat is Garbally Park, Ballinasloe, County Galway.
From the time he left Eton he became one of the most popular young men about town, and his marriage the age of twenty Belle Bilton, the famous music hall artiste, was the sensation of the season. The romantic circumstances of the match and the strenuous efforts made by his father to have broken off made the affair the most interesting and romantic its kind.
BELLE BILTON, THE ACTRESS.
It was in July, 1889, that the Earl of Clancarty, or Viscount Dunlo, as he was then called, made Belle Bilton his wife. Belle Bilton figured with her sister a music hall turn. They were professionally known as the Sisters Bilton, and they achieved a high reputation on the halls as vocalists and dancers.
They were the daughters of a retired recruiting sergeant of the Royal Engineers, and. determined not to be burden on him, they had gone gallantly forth into the world of stageland, and after several years of hard work reached a place amongst the "stars." As time wore on they became the talk of the West End of London, and very often their performance was described as the prettiest and daintiest turn on the boards.
"Have you seen the Sisters Bilton? Have you heard Belle Bilton sing?"
Those questions were constantly cropping up in conversation during the days which followed. Little wonder, then, that the up-to-date young gentleman, Viscount Dunlo, should make a point of witnessing the performance. It was a momentous evening to him. He was completely captivated by the charms of the youthful and lovely Belle. The Viscount was just twenty years of age, and more handsome or high-spirited youth never came out of County Galway, where he was born.
For many nights Viscount Dunlo watched his idol from the stalls ere he gained the introduction that he longed for. At length, however, he made the personal acquaintance of the charming singer, and found that off the stage she was every bit as fascinating she was in the gleam of the footlights.
The hardships through which she had passed and the success which she had won worthily had not spoilt Belle Bilton.
By instinct as well as by training she was a lady. There was a charming refinement, a sweet dignity, about her smallest words and actions.
Viscount Dunlo noted these things.
"In every way she is fit to be the future Countess of Clancarty," he decided.
Weeks lengthened into months, and gradually a strong and tender friendship grew up between the two young people. Lord Dunlo waited until he knew that friendship had become something deeper, and then he proposed.
"I love you," replied Belle Bilton, "but your father will never consent to the marriage."
To the gallant, impetuous young Viscount only one answer was possible. Lord Dunlo declared he would marry her though all the world should be against the wedding. When the Earl of Clancarty heard of the engagement he was, so the story goes, furious.
A fine old aristocrat was the Earl, just and upright to a degree; hut the idea of his son marrying an actress – music-hall singer – had never entered into his calculations.
EFFORTS TO BREAK OFF THE ENGAGEMENT.
Straightway he exerted himself to the utmost to break off the affair, even, it is said, holding before his son the prospect of penury.
But his son was determined as the Earl himself.
"Whatever happens," he said quietly, "I shall marry Belle Bilton !"
A family council was held. If it was impossible to make the Viscount see reason, perhaps the young singer would be more amenable to argument. It was decided to approach her on the matter.
An old actress- now dead- who declared that she witnessed the interview in Belle's dressing-room, used to describe as follows:-
"Belle Bilton entered the room where her fashionable visitors were seated, holding her head high. A smile flickered about her lips, the smile that seldom left her face, and made it wonderfully bright and beautiful, but her eyes had the light of determination in them.
"Swiftly the situation was put before her. She was stage singer, and a stage singer, however refined and lovely, must realise that she was not the right mate for future Peer of the realm. Such a marriage could only lead to misery. Surely if she loved Lord Dunlo as she professed to do she would be the last to wish ruin his career? For the boy's own sake, it was her duty to surrender him!
"But Belle was as firm as she was polite. She loved Lord Dunlo and he loved her, she declared. She would part with her life before she would part with her engagement ring against his wishes.
"A minute later she was bowing them out of the room."
THE WEDDING – AND AFTER!
One cloudless July morning, when schemes to break off the match were nearing completion, Lord Dunlo and his sweet heart slipped quietly away to the Hampstead Registry Office, and there were made man and wife.
The Earl knew nothing about his son's marriage until he read brief report of the event in a newspaper. He was furious that in the face of his opposition to the engagement Lord Durllo should have persisted in his intention, and the immediate result of the romantic match was the deepening of the old aristocrat's resentment against his heir and against the woman whom he had married.
A stormy interview occurred between father and son, in which the latter was informed that if he did not leave his wife and make world-tour previously arranged, would be disowned.
Those who knew the young Lord intimately sympathised with him in his trying position, and, whatever criticisms may have been passed in the matter, there was no doubt that it was a real love match, which neither parental wrath nor the interventions of lawyers could break.
A NEW SENSATION.
It almost needless to say that this unexpected development caused much surprise amongst the public, and various rumours were circulated which did not cease until the remarkable proceedings in the Dunlo divorce case some months later finally cleared the air.
The action was nominally brought by Lord Dunlo against his wife, but although he signed the petition he acknowledged, first in a letter to his wife and afterwards in open Court, that he did not believe the charges brought against her, and made it clear that he signed the petition against his will.
The action was based on the fact that after Lord Dunlo's departure his wife had occasionally met an old acquaintance, who had befriended her critical period in her past career. She again turned to him for help and advice.
Placing the worst construction upon this innocent and natural act, Lord Clancarty determined to secure his son's divorce. He had Lady Dunlo shadowed, and soon brought himself to believe that he had sufficient material to fight a successful action.
Meantime the young Viscount, who had also heard rumours the renewal of the old friendship, conscious that it might give rise to malicious talk, wrote to his wife as follows:-
"Don't go too much about with W. People will talk; not that 1 care, for I trust you with all heart and soul."
When the case came to be tried in Court Lord Dunlo's evidence made it perfectly _ clear that he had signed the petition against his will, and that he did not believe the charges against his wife. A large number of witnesses were heard, many letters were read, and there was an eminent array of legal talent on both sides. The result was the complete vindication of Lady Dunlo. She was judged guiltless of the charges brought against her. The methods of the old Earl were condemned, and the curtain fell on the triumph to which the daughter of the Woolwich recruiting sergeant was justly entitled. The sequel proved that Belle Bilton was actuated in what she did not by greed but by love for the Viscount she had secretly married. Her whole life might have been wrecked – but she forgave. The fourth Earl died less than twelve months after the close of the trial. Belle Bilton was appearing at Plymouth when the news was brought to her. Tired of theatrical life, she left the stage and joined her husband, and almost immediately took up her residence at Garbally Park, Ballinasloe, the family seat in County Galway, where her beauty and charm endeared her to the hearts of her husband's tenantry.
WINNING HER WAY IN SOCIETY.
She did not stop at that. The former music-hall star was to be received into the charmed inner circle of society. Not all at once, for stage marriages by the aristocracy were not quite so common in those days, but her charm of manner opened many doors to her. At last her triumph was complete.
"Belle Bilton is to be received the Court of St James's!"
This was how the smart set phrased it when Queen Alexandra extended her Royal hand to the Countess. The hidebound sticklers of the aristocracy were nonplussed; but there was no occasion, for Queen Alexandra recognised that the modest womanly Peeress was fit to grace the highest society.
As already indicated, it was after her marriage before her Ladyship was bidden to pass the thresholds of many women whose rank equalled her own, and, indeed, until Queen Alexandra's decision became known, it was thought that the "music hall Peeress" would forever remain in the obscurity to which she seemed chained by her former life a music hall artiste.
A WELL-MERITED TRIUMPH.
Despite all rebuffs and pitiless the far-seeing Peeress had the good sense not to sulk. On the contrary, she took it very meekly, and bore herself in a manner which showed how thoroughly capable she was of filling the position. There was nothing either in good sense or society etiquette that she had to learn.
Once the Queen had spoken, society – ever fickle, and often unthinkingly cruel changed ground, and the Countess of Clancarty took her rightful place in Britain's aristocracy.
For fifteen years Belle Bilton happy and contented life with her husband proving herself a model wife and endearing herself to all with whom she came into contact. Then disease brought about a final separation. Cancer caused the death of the beautiful artiste who had known so many changes of fortune.
The Earl married again in 1908, Mrs Gwatkin Ellis, daughter of the late W. F.  Rosslewin Ellis, barrister, and this union too, has been blessed with great happiness. There were three sons and one daughter of the first marriage, and two sons and one daughter of the second marriage.
The Sunday Post – Sunday 16th May 1920
September 30, 2020 Posted by summertime75 | Social History, Uncategorized | Actress, Belle Bilton, Costume, Lady Dunlo, Music hall, Social History, The Sunday Post, Viscount Dunlo | 1 Comment
About
My wife, bless her tells me that I am rapidly becoming, or perhaps that should read have become a "Grumpy old fart", so what better forum to spread my doom,  gloom and paranoia than WordPress. I also have a love of old pictures, postcards and Edwardian Actresses, in particular Miss Gabrielle Ray which I hope to share at regular intervals. As my collection has grown I have set up another blog which contains only pictures of Miss Ray. Gabrielle Ray Thank you for viewing and comments are welcome.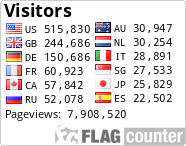 Join 4,600 other subscribers

Blog Stats

Recent Posts

Archives
Site info
Grumpy old fart!!!